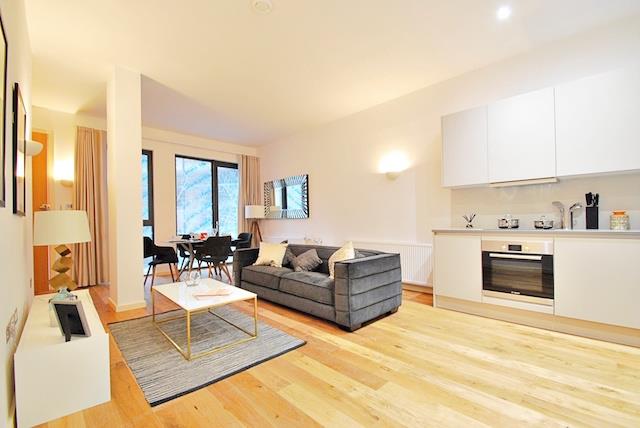 Published: 15/03/2017   Last Updated: 15/03/2017 16:21:30   Tags: Se1, Buyers, Sellers, Lambeth, Southwark, Property, Market
2016 was fraught with uncertainty and changes with the likes of Brexit, Theresa May becoming Prime Minister and the death of many an icon. The changes somewhat more relevant to the housing market such as Brexit and Stamp Duty adjustments, temporarily slowed the UK market right down. Property in London specifically slipped from the front runners to 3rd place in terms of fastest rising prices in the country that being said, the average house price in London still remains more than double the UK average of £219,000 at £489,000.

The slow down witnessed in central London is a direct result of the most significant change in the housing market in 2016 - a stamp duty surcharge on buy-to-let and second homes. Since April, anyone buying a home that is not their main residence has had to pay a 3% stamp duty surcharge. This, alongside a rise in normal stamp duty costs for £1m-plus homes since 2014, had a bigger impact on the market than the Brexit vote last June.

It was thought Brexit would send the market into a crashing downward spiral, but after immediately cooling, it recovered quickly. The lack of new homes being built and the difficulty to move at the top end of the market; means for Greater London the lack of supply will continue to prop up the market and despite all the other pressures on affordability, asking prices continue to increase (even if it is at a steadier pace).

Statistically speaking Southwark's Cathedrals ward by the South Bank, has been the best performing neighbourhood in London, with the number of sales up an incredible 114% year on year. Camberwell Green, also in Southwark, is performing strongly too, with the number of homes sold up 57% year on year. There has been a boom in new builds launching in the areas, but with a precedence set, these record prices can only trickle out into the surrounding areas.

The London property market is once again proving that despite what is thrown at it; it will bounce back and remain resilient. Stock might not be flying off the shelves as it once was, but we are seeing our well marketed, competitively priced properties sell. Our advice would be if considering selling soon; now is probably a better time than anticipated. London and the political climate are ever changing and things right now are relatively stable. Prices have reached new highs and waiting around for the UK to actually say goodbye to the European Union, could have a detrimental effect on prices.

Being competitively and realistically priced is key to selling as it's no longer a sellers' market. This is not all bad though, we have just come back to the normality of putting a property on the market and expecting offers. If priced correctly, in the first instance, negotiating to achieve asking price is still very much possible. Vendors also often forget that in most scenarios they are also buyers. When buying an onward purchase, there is always the opportunity to put offers forward that reflect what you have accepted; you may just get a better deal.

If buying for investment purposes; we recommend to think long term as currently it's not the market for quick gains made by flipping properties. Improvements across the capital are taking place such as Cross Rail and the Bakerloo line extension from Elephant & Castle to Lewisham. Properties in these areas will surge in price as the completion of these projects approach, so buying before the boom i.e. now! Is advised and rent will provide a steady income until such time.

Last Updated: 15/03/2017 15:54:07   Author: Danny Brewer    Tags: Lettings, Market, Lambet, Southwark, SE1
To grasp how the lettings market will react in 2017, it is best to look at the wider economic effects and political changes brought in by the UK government in 2016.

Whilst the number of properties coming to the market was at an all-time high, conversely, rents did not increase as in previous years. Principally it was buy-to-let portfolio landlords attempting to beat the 3% stamp duty deadline so a swathe of new-build SE1 property hit the shelves post April 1st 2016.

Wage increases were also sluggish in comparison to the sharp rise in the cost of living, directly affecting rent affordability. High rents and lower wages did not equal properties going under offer, which in turn created a saturated market. Landlords had to adjust to the stabilising market to ensure they avoided costly void periods.
However, it was not all doom and gloom! The market did settle in the second half of the year and activity levels picked up, further highlighting the resilience of central London, particularly in the traditional heart of Southwark and Lambeth boroughs.

Despite all the negative press in the last few months and the on-going political crises surrounding the UK's property market, trends indicate that rents will continue to remain strong. According to Savills 2017 forecasts, rental growth is predicted to outstrip sales growth.

This can be attributed to the struggle of the ever-increasing cost to first-time buyers. Consequently, stock levels are predicted to remain high, with fresh instructions appearing daily in the ever-popular Waterloo & Bankside areas.
However too many properties are being brought to market at over-inflated prices by estate agents, eager for an instruction. This bullish approach, fundamentally, costs the landlord money by having a property vacant for numerous weeks.

To achieve quick and effective results, we recommend pricing a property at the true, current, market price; this will ensure landlords secure a tenant fast, minimising losses by avoiding unnecessary void periods.