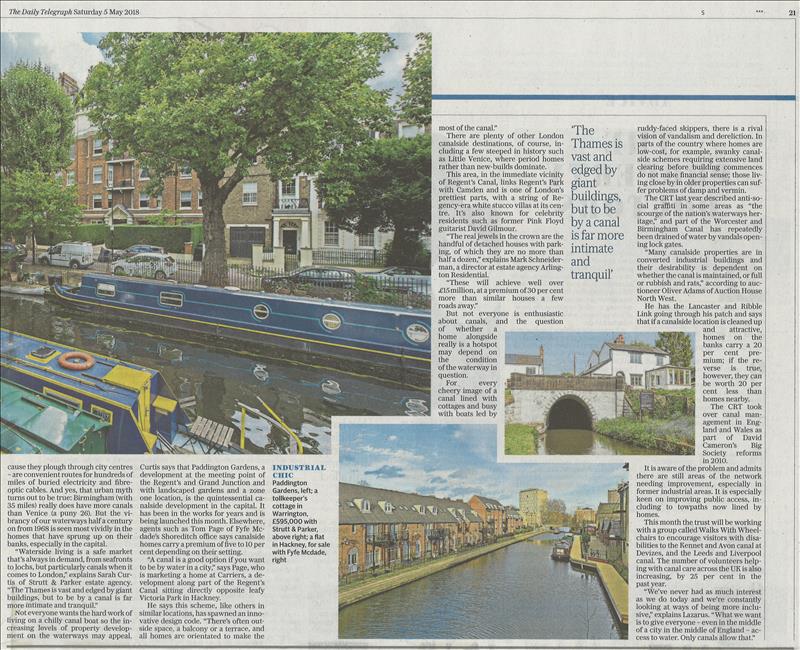 Published: 08/05/2018   Last Updated: 08/05/2018 15:44:35   Tags: Telegraph, Press Coverage, Canal_Living
Press coverage in the weekends property section of the Telegraph, featuring comment from Shoreditch Manager, Tom Page, on canal living and our Carriers development listing.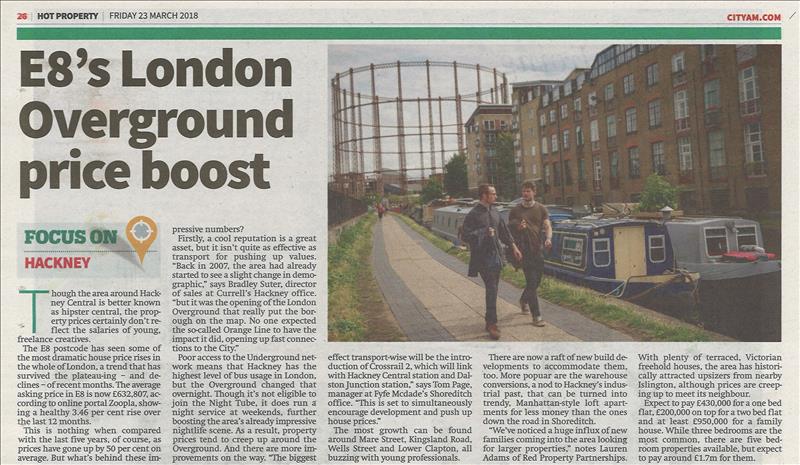 Published: 26/03/2018   Last Updated: 26/03/2018 13:06:24   Tags: City AM, Presscoverage, Gransden, London_Fields
Press coverage, featuring The Gransden and comment from Shoreditch manager Tom Page, has been included in an area focus feature on Hackney.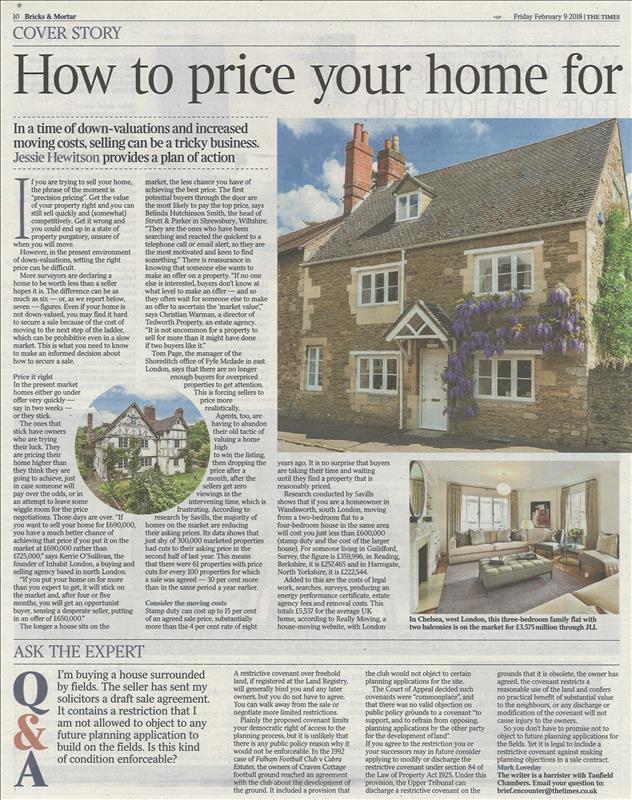 Published: 12/02/2018   Last Updated: 12/02/2018 13:12:10   Tags: The Times, Bricksandmortar, Presscoverage, Pricing_To_Sell
Shoreditch manager, Tom Page, comments in The Times, Bricks and Mortar section, on pricing your house to sell in the current market.