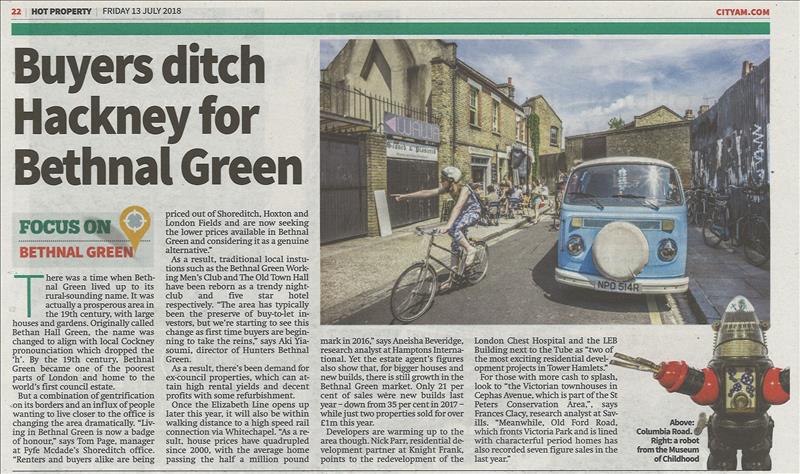 Published: 13/07/2018   Last Updated: 13/07/2018 11:52:04   Tags: City A.M., Press Coverage, Bethnal Green, E2
Press coverage from City A.M focusing on newly popular Bethnal Green as buyers and renters alike are being priced out of Shoreditch, Hoxton and London Fields. Featuring comment from Fyfe Mcdade's Shoreditch Manager Tom Page.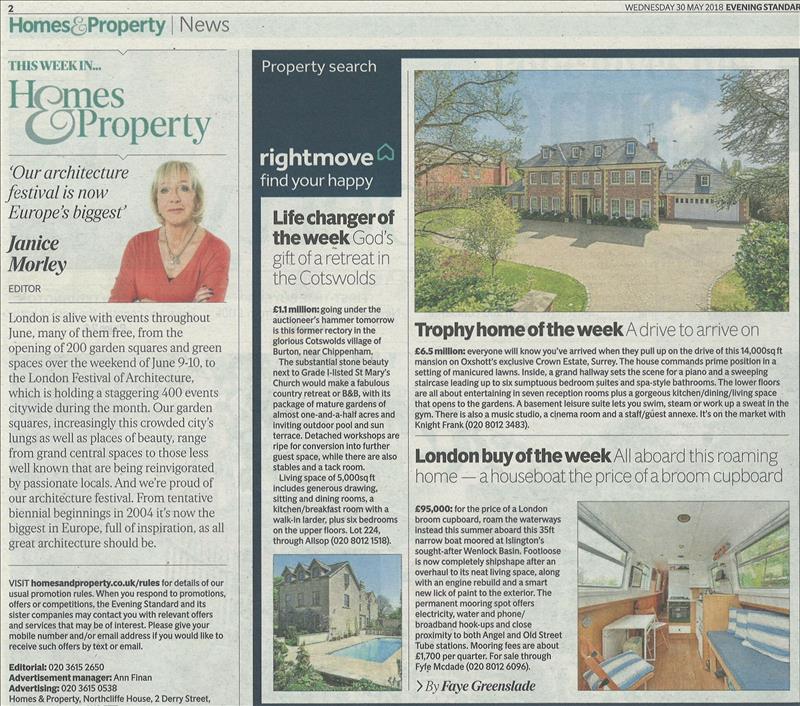 Published: 31/05/2018   Last Updated: 31/05/2018 14:28:47   Tags: Press Coverage, Evening Standard, Homes & Property, Footloose, Wenlock Basin, Islington, N1, Housebo
Evening Standard Press Coverage on recently renovated narrowboat 'Footloose', for sale with permanent mooring in Wenlock Basin with our Upper Street, Islington office.
Show More Articles