Published: 20/07/2018   Last Updated: 20/07/2018 09:50:36   Tags: Daily Express, Press Coverage, Narrowboats, Mooring
Press coverage in today's Daily Express discussing narrowboats as an affordable alternative to bricks and mortar, with comment from Fyfe Mcdade's Islington branch manager Laurie Penry-Jones.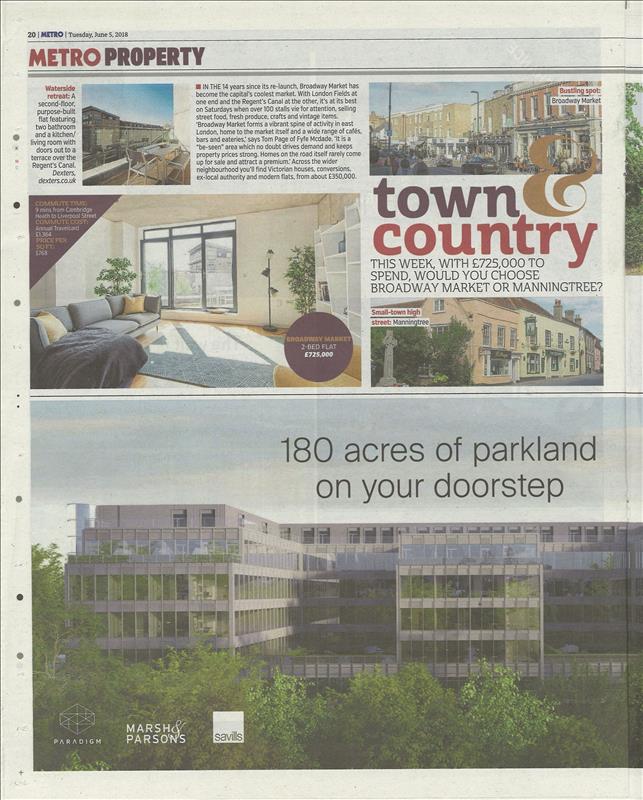 Published: 07/06/2018   Last Updated: 07/06/2018 09:42:29   Tags: Metro Property, Town & Country, Press Coverage, Broadway Market,
Comment from Fyfe Mcdade's Shoreditch Manager, Tom Page, has been included in a feature on town or country. What £725,000 could buy you in Broadway Market or Manningtree.
Show More Articles