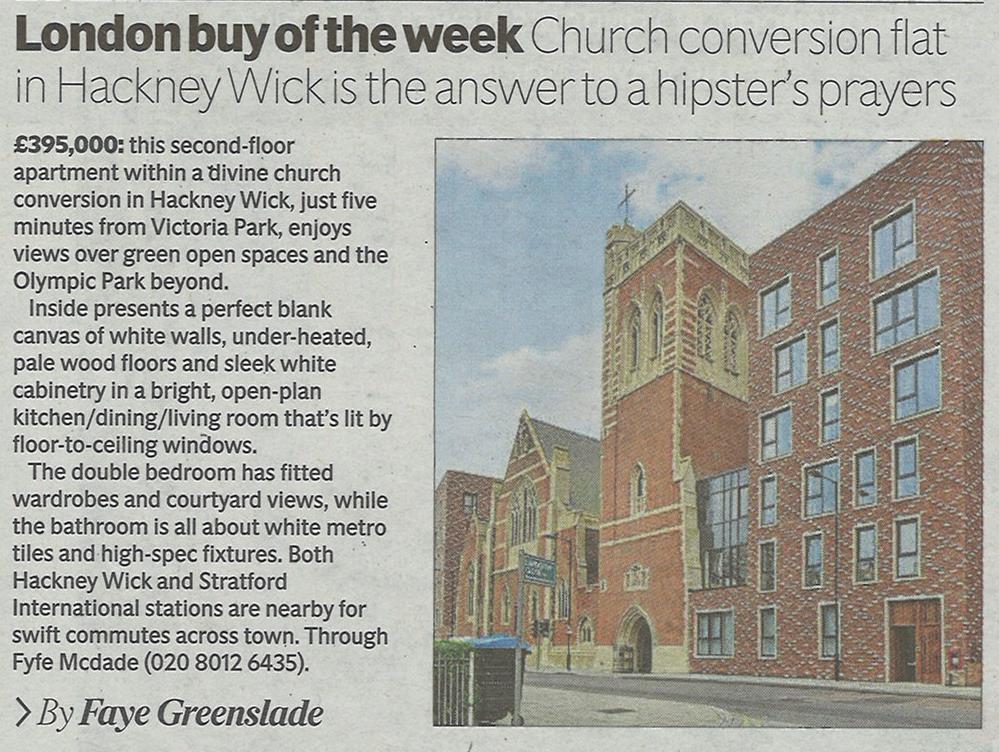 Published: 13/09/2018   Last Updated: 13/09/2018 10:28:02   Tags: Evening Standard, Press Coverage, Hackney Wick, Church Conversion,
London's buy of the week is Fyfe Mcdade's one bedroom flat within The Verger's apartments, church conversion. Situated in Hackney Wick and only five minutes from Victoria Park it is marketed by our Shoreditch branch.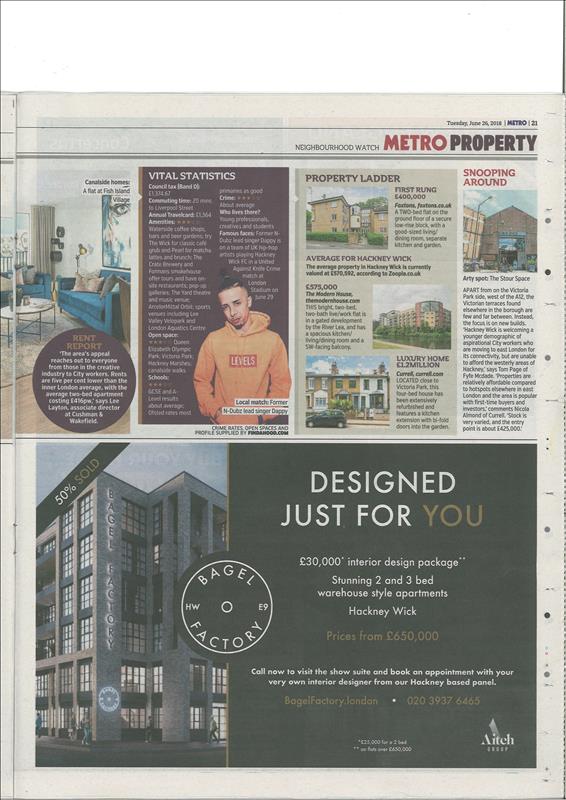 Published: 28/06/2018   Last Updated: 28/06/2018 16:23:07   Tags: Metro Property, Neighbourhood Watch, Hackney Wick, Press Coverage,
Comment from Fyfe Mcdade's Shoreditch Manager, Tom Page, has been included in this weeks Metro Property Neighbourhood Watch, discussing Hackney Wick.