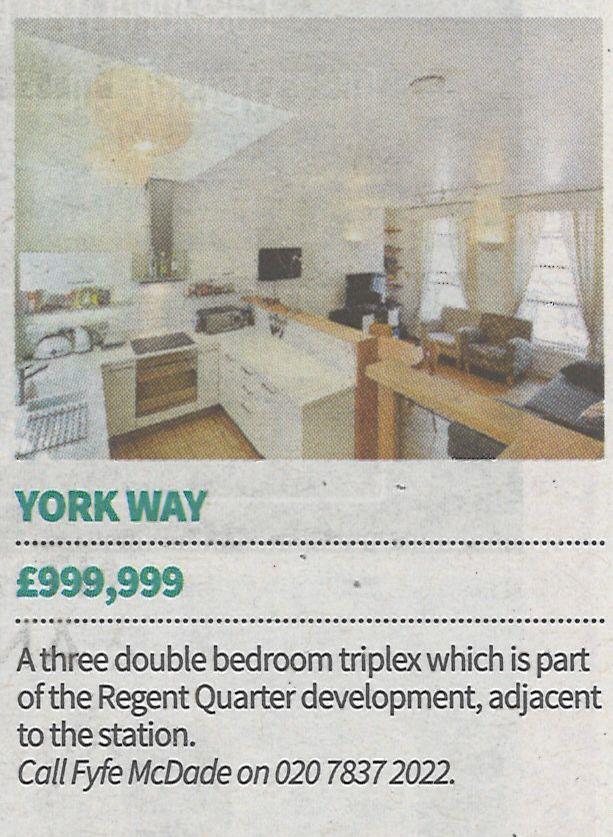 Published: 09/10/2017   Last Updated: 09/10/2017 15:19:38   Tags: City_Am, Press_Coverage, Kings_Cross, Three_Bedroom
City A.M coverage on York Way, a three bedroom property listed with our Fyfe Mcdade Bloomsbury branch.

Published: 06/03/2017   Last Updated: 06/03/2017 16:01:39   Tags: The, Gransden, Hackney, City-AM
City AM, coverage on our new development, The Gransden, situated just off London Fields. The Gransden will consist of 42 apartments, all with outside space and commercial space on the ground floor. Completion due 2018.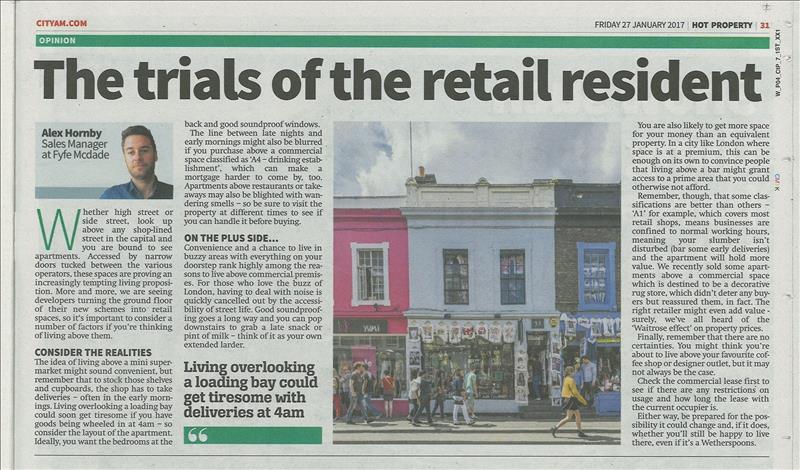 Published: 29/01/2017   Last Updated: 30/01/2017 16:11:28   Tags: CITY, AM, HOTPROPERTY
CITYAM opinion piece featuring Alex Hornby (Islington Manager) on the advantages and disadvantages of buying above a commercial property.