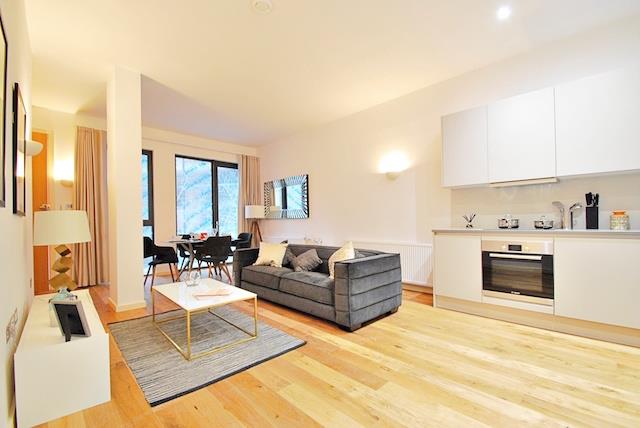 Published: 15/03/2017   Last Updated: 15/03/2017 16:21:30   Tags: Se1, Buyers, Sellers, Lambeth, Southwark, Property, Market
2016 was fraught with uncertainty and changes with the likes of Brexit, Theresa May becoming Prime Minister and the death of many an icon. The changes somewhat more relevant to the housing market such as Brexit and Stamp Duty adjustments, temporarily slowed the UK market right down. Property in London specifically slipped from the front runners to 3rd place in terms of fastest rising prices in the country that being said, the average house price in London still remains more than double the UK average of £219,000 at £489,000.

The slow down witnessed in central London is a direct result of the most significant change in the housing market in 2016 - a stamp duty surcharge on buy-to-let and second homes. Since April, anyone buying a home that is not their main residence has had to pay a 3% stamp duty surcharge. This, alongside a rise in normal stamp duty costs for £1m-plus homes since 2014, had a bigger impact on the market than the Brexit vote last June.

It was thought Brexit would send the market into a crashing downward spiral, but after immediately cooling, it recovered quickly. The lack of new homes being built and the difficulty to move at the top end of the market; means for Greater London the lack of supply will continue to prop up the market and despite all the other pressures on affordability, asking prices continue to increase (even if it is at a steadier pace).

Statistically speaking Southwark's Cathedrals ward by the South Bank, has been the best performing neighbourhood in London, with the number of sales up an incredible 114% year on year. Camberwell Green, also in Southwark, is performing strongly too, with the number of homes sold up 57% year on year. There has been a boom in new builds launching in the areas, but with a precedence set, these record prices can only trickle out into the surrounding areas.

The London property market is once again proving that despite what is thrown at it; it will bounce back and remain resilient. Stock might not be flying off the shelves as it once was, but we are seeing our well marketed, competitively priced properties sell. Our advice would be if considering selling soon; now is probably a better time than anticipated. London and the political climate are ever changing and things right now are relatively stable. Prices have reached new highs and waiting around for the UK to actually say goodbye to the European Union, could have a detrimental effect on prices.

Being competitively and realistically priced is key to selling as it's no longer a sellers' market. This is not all bad though, we have just come back to the normality of putting a property on the market and expecting offers. If priced correctly, in the first instance, negotiating to achieve asking price is still very much possible. Vendors also often forget that in most scenarios they are also buyers. When buying an onward purchase, there is always the opportunity to put offers forward that reflect what you have accepted; you may just get a better deal.

If buying for investment purposes; we recommend to think long term as currently it's not the market for quick gains made by flipping properties. Improvements across the capital are taking place such as Cross Rail and the Bakerloo line extension from Elephant & Castle to Lewisham. Properties in these areas will surge in price as the completion of these projects approach, so buying before the boom i.e. now! Is advised and rent will provide a steady income until such time.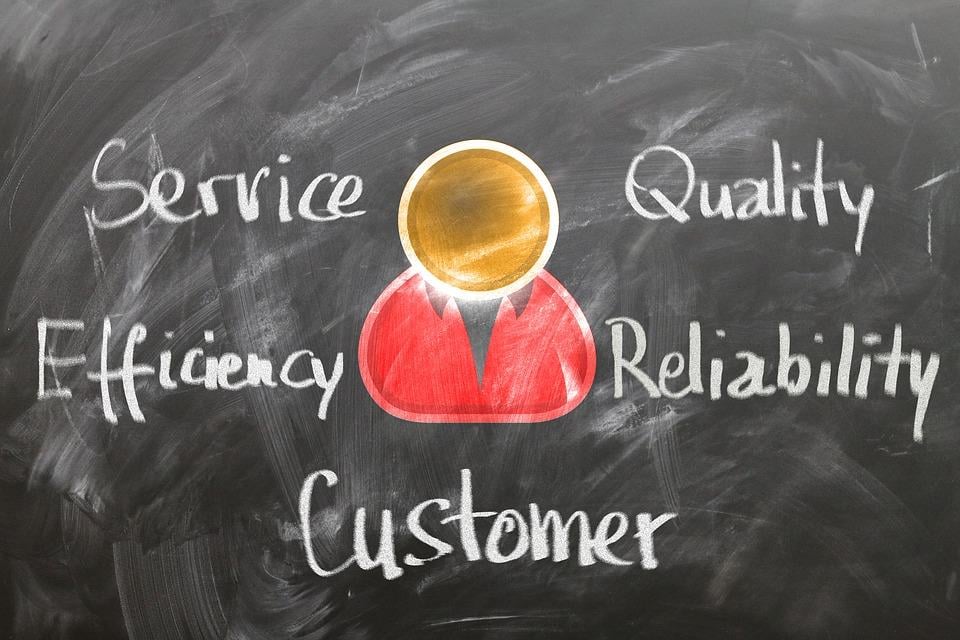 Published: 09/01/2017   Last Updated: 09/01/2017 13:15:28   Tags: Renting, Property, Central, London, Money, Agents, Online
What's the most important thing for you when you're looking for an agent to rent your property? Prominent location? Outstanding local knowledge? A snazzy car?...

How about saving you money?

Yes, you did read that correctly.

In a world that constantly feels like it's getting smaller thanks to the relentless march of technology and with accessibility to said technology cheaper and easier than ever before, more and more people are looking to alternative avenues to rent their properties. Whether that be online agencies offering small, upfront fees or simply utilizing social media and online marketplaces to advertise, never have there been more options for landlords to find tenants quickly, easily and most importantly affordably.

But how much do these alternative routes really save you compared to using your local agency? Well actually, they might just lose you money.

A recent study of 500 landlords by insurance firm Endsleigh found that on average those who went out on their own to rent their property saved on average £159 per month on fees but that is without considering the lower rents achieved and void periods.

On the contrary, those who used agents saved almost £2,000 across the same period and 76% of the respondents said that their agents helped them proactively find new tenants thus nullifying any void periods and maximising the rental income.

Incidentally 50% of respondents did cite local knowledge as a key factor when appointing an agent and 40% said that the most important thing for them was quality customer service.

It's often misunderstood what exactly we do to earn our fees and though the many factors are too myriad to outline here the most important is often the simplest, peace of mind. There is no exact science to this industry and things change week to week which can be difficult for landlords to keep up with and the impersonal, distant and sometimes non-existent service of online platforms can leave you wondering why your property isn't renting.

The service and knowledge that your local agent provides is worth its weight in gold and could, as the numbers suggest, be even more valuable as the options for renting diversify further and more regulations come into effect. 2017 will see additional legislation introduced with regards to electrical safety and Legionnaires disease both of which have not been well publicised and carry heavy fines at the minimum for landlords who fail to adhere to them.

With so much else in the world to worry about now, why add the hassle of going it alone to rent your property when a few streets away are some friendly chaps who can do it for you in no time at all. And they might leave you with a few bob spare too.

Last Updated: 11/09/2017 15:06:13   Tags: Wall_Street_Journal, Hackney, Shoreditch, Property
Article in the Wall Street Journal, with comment from Shoreditch Manager Martin Philips, on Hackney and it's rebirth with help of artists such as Damien Hirst.
Last Updated: 11/09/2017 14:36:21   Tags: Wall_Street_Journal, Hackney, Property, Shoreditch
Article in the Wall Street Journal, with comment from Shoreditch Manager Martin Philips, on Hackney and it's rebirth with help of artists such as Damien Hirst.
Last Updated: 15/10/2014 16:39:26   Tags: Transport, Property, Investment, East London, Overland, Crossrail, Stratford
If you are an investor or simply looking for something, anything, vaguely affordable in London to get you into work without having to be out the door at 5am. Then instead of banging your head against your laptop at central London prices, expand your horizons by doing just that; look up and out.

There are 25 new stations to be added to the London Overground in 2015 (Sneak preview map) this will make a dramatic difference to the east of London. Area's that were once pretty, green and good for the weekend, London Fields, Stoke Newington are suddenly a realistic option for anyone looking to get into the City daily. The Overland will transport residents via Bethnal Green and Hackney to Liverpool Street Station in a matter of minutes meaning; as easy as it is to get into work, it is even easier to escape it at night. Enabling you to make the most of the cacophony of gastro pubs (Cat and Mutton, The White Hart) that are spreading like butter on toast in the area!

If these still seem a little too pricey then I'd look further down the line and East. Crossrail maybe a few years away but the amount of new developments that are underway will transform these previous wastelands of urban existence. Stratford isn't just for the Olympics but a new lifetime fixture. Eurotunnel, Crossrail, National rail and the tube will be bursting its canal banks making Stratford the new Kings Cross. Yes, it may look like The Dead Zone at the moment but with Westfields, Queen Elizabeth Park already up and running and the promise of West Ham, a new tech city and a designer outlet in the works; give it a year or two and you'll be laughing at money well spent. Instead of flipping, the clever investor right now ought to be prepared to hold fast to current purchases for a few more months than the previous nanosecond approach. Money can still be made by a quick turnaround but the effort involved, at the moment, isn't worth the gain.

So where should you be looking….Hackney Wick is already a popular and essential transport link for the artistic crowd who can be spotted at The White Building swapping creative ideas over a pizza and locally brewed ale.

Developments like the Mission that are sandwiched between Hackney Wick and Victoria Park mean you have a win, win situation, urban grittiness verses lush green parkland with boating facilities for those romantics out there.

This year we saw Clapton prices soar however for those looking for a family home, it's still relatively good value.

Big tip: Watch out for Fish Island, sounds fishy? Well Formans is already there but if you aren't just after smoked salmon but some classic warehouse conversions with water views, without the Shoreditch price tag….keep your eyes peeled or on Fyfemcdade....(to be continued)….

For those of you that simply can't be torn away from Central London; Farringdon which currently only provides transport links via the Circle, Hammersmith & City and Metropolitan lines, will form the axis for travelling in and around London accessing all 3 networks: Thameslink, Crossrail and London Underground. Clerkenwell doesn't need to win any popularity contests but without trying, it just did. Anywhere within a 10 minute walk of Farringdon is a sure fire solid investment.

I've touched on only a few areas but to make a good investment, go old school and look at transport links, just not the old school areas…..

Last Updated: 29/09/2014 14:08:04   Tags: Selling, Marketing, Property, Buying
So you've spent the best part of your 20's in your, much loved, one bed apartment. In that time you've collected: another half, a few pets and a storage facility all of which are draining your monthly income. It doesn't take long for you to come round to the suggestion it might be time to look for somewhere a little…. I don't know…bigger? Or perhaps you fancy yourself as a property tycoon; flipping property, like a Michelin star chef, in the hope of making a quid or two after tax…solicitors fees and potential capital games. Or maybe you want to down size, the family has all grown up, sons and daughters have flown the nest consequently the 5 bedrooms seem a little… excessive?

Whatever the reason, once you've decided to up sticks and met copious agents…(not so subtle suggestion…fyfemcdade?) You no doubt want to achieve, make, take home…for your new home, as much cash as possible. Yes, that is the agent's job but there are a few simple things you can do to help, which potentially could make a sizeable difference.

Now, before you rush out and buy the latest bread-making machine or start your own 'Great British Bake Off' there are a few other, shall we say more subtle, ways of making your home more homely.
I realize that this is a tricky one because you LOVE your home; anyone walking through the door will obviously fall head over heels for it, as you did. They won't mind you can't open one of the bedroom doors fully; due to the broken wardrobe door brimming with clothes you no longer wear. Or the bathroom with the fused light or the garden that hasn't been mowed since the mower broke last month. The sad truth is…though you might love it, someone else may find it harder to see past its quaint foibles. Simple put, if it's broke – fix it.
If you have built-in wardrobes, I'm afraid cramming everything in it, praying no one thinks to look in is a recipe for disaster. Buyers want to see storage space, they want to know if it will fit all their shoes, coats, books, or whatever other paraphernalia they may have. They don't want to be rained down by YOUR paraphernalia, dissolving the viewing into a clear up operation.

Put your marketing hats on, look at your property objectively, who is the type of person to buy your apartment/house…what would they be looking for? If you have a four bedroom house but one of the bedrooms is being used as an extended wardrobe, clear it out, put a bed in it or a desk…could it make a nice office? Yes, you'd hope people had a little more imagination than that, some do but a lot need a nice helping hand.

If you have a new build property and looking to flip it, without doubt, you will achieve more by furnishing it. Often what scares buyers from these sorts of properties, is not just the price for what appears to be a small box but they can't visualize where any furniture could go, let alone fit. Empty spaces generally look smaller than ones that are dressed. You don't need to buy cutlery but the staples; a bed, table, sofa etc are well worth the investment.
As for roof terraces, if you've got one. Put a chair, a table, a few plants…you want a buyer to visulizing themselves sipping a nice cold beer, Chablis, whatever their poison, after a long day at the office on their balcony. They do not want to see a washing line, a couple of bikes and, crime of crimes, a full ashtray!

As for flowers…well they are always nice but not essential. As long as your house is clean, as clutter free as possible and doesn't smell of bins, you're fine.

Pets; we all love them at Fyfe but we can see that Fido bounding up to lick a potential buyers face might not be everyone's cup of tea. If you can take him out for a walk when there is a viewing, brilliant. If you could hoover Fido's favorite sofa that now looks like Chewbacca's distant cousin, even better.

For those of you who feel that no one could show your home better than you yourself. I get it, and you're probably right…however, it's really important a buyer has the opportunity to walk around picturing themselves there. What interests you; may not them. It's also tricky as you may take an instant dislike to them, so the fact they have just offered asking and are cash becomes a personal issue as opposed an…I want to sell my house issue. I say this, but I agree it is always nice to think your home is going to someone you like; sadly this can't always be the case.

The frustrating thing is once you have done all this, you're bound to begin to question why you are selling. This is just how you pictured your home looking when you bought it, 5-10 years ago!


Last Updated: 29/09/2014 14:07:35   Tags: Media, Property, Market, Sales,
So it's summer? There's been Wimbledon, The Commonwealth Games, The Chelsea Flower Show for goodness sake! Is it any great surprise then that the market has cooled a little? Surely everyone has better things to do, like go on holiday, sit in the sun, drink Pimms, entertain the kids.

Okay, announcements from Mr Carney revising bank lending; insisting on larger deposits and only borrowing up to 4 times your salary, have had some impact. Given that this is only coming into effect in September, can this really be the cause of the down turn? Or… is it that certain banks, like Lloyds, have decided to cull the amount of 'Help to Buy' properties they give the green light? Or could it be that the media, having beamed its headlights on the market, bombarding us with analytical coverage and speculation; has driven buyers to press the pause button on the past years sealed bid phenomena sweeping the London housing market?

I say pause or perhaps a hiatus, a Pinter'esk pause…
Why am I not sweating profusely from the obvious END OF THE MARKET AS WE HAVE KNOWN IT!?! Well for numerous reasons, mainly, none of this comes as any particular surprise.

Historically it is always fairly quiet in summer, for all the reasons above and then some. For all Mr Carney's good intentions, generally, well certainly in our patch of London, buyers seem to be cash rich or looking at the Buy to Let market, therefore the impact on salary restrictions won't make a tremendous difference. Those that do require a mortgage seem to have a healthy deposit, typically 15-25%. As for the Help to Buy scheme, we haven't come across one yet. I'm not saying these things won't have any impact, of course they will, but on the whole I'd say they aren't the sole cause of the current easing in the market.

Notice the word, easing.

This time last year it was widely advertised that interest rates couldn't stay at the same appetising rate for long. This along with the increasing bun fight for a property in London, which was reminiscent of the sort of mad frenzy you'd expect to see for One Direction, not a one bed in Bethnal Green or Whitechapel; yes the East End is officially HOT, drew a lot of attention to what was going on in the Capital. Subsequently the media got interested and the governor of the Bank of England, funny that.

As an agent, in this sort of market, we are supposed to rub our hands together in glee, but those of us who were around for 2007 know that anything that seems too good to be true; generally is. Now hold your horses, this doesn't mean we think the market is suddenly going to crumble like Pompeii. 'Damn', I hear you cry, 'We were holding off buying so we could swoop in and get ourselves a bargain!' And that my friend is why the market is slower. Everyone is on hold. The problem with that is eventually you need to stop the record skipping and hear out your favourite tune. The market hasn't dropped, it's just flattened, not at 10% lower than it was at the start of the year but exactly where it was. Buyers maybe more cautious at open days but prices haven't dropped and sellers require market value, so don't expect them to discount for the sake of a few holiday months and why should they, you wouldn't?

Ultimately no one knows what the future holds but if you are looking to invest, London is a good bet. Recently voted the most expensive City in the World; investors from across the globe want a piece of it, parents are helping out their siblings, banks are seeing saving accounts emptied due to the lack of interest and all are looking to invest in The Capital. Even if things don't continue to escalate, they will at some point, look at 2007, no one thought we'd be able to reach those dizzy heights again and 6 years on we have surpassed those prices in some cases by 40%.

Developers are continuing to build, demand outstrips supply and Crossrail will revitalise areas like the Overland did for E8 and beyond. So, if you are looking to buy, don't wait for some spectacular drop which is unlikely to happen, just buy smart; somewhere that is on the rise, is a good long term investment and you would happily live in for more than a few months if you had too. Otherwise, I fear, as many did in 2013, that what you can afford now could be out of reach in a few months' time.

Last Updated: 15/03/2017 14:52:30   Tags: Marketing, Property, Selling, Accountability
There has been a lot of debate recently about how useful or necessary Estate Agents are.

I believe, there are a lot of agencies which like to remain shrouded in a veil of mystery…why?

Beats me, what they got to hide?

So…let me endeavour to unmask the industry in the hope of providing a little insight into our usefulness and how we can achieve great results for you and provide some sanity in this crazy market. Oh, and why that % is money well spent.

I received the below from someone I'd been exchanging emails with who was interested in us potentially marketing his property.

'Ok I'm interested.

If you were selling a property what would be the top questions to ask an agent looking to sell the property?

What are the most important factors?

I have contacted a number of agents and need to decide when to sell and with who

I look forward to your intelligent response'

Yup, that was it.
His approach maybe a little abrupt, but he has some valid questions, ones he has a right to know.

So….
Ok, I'm interested.

Well that's a start, always nice to have someone willing to listen.


If you were selling a property what would be the top questions to ask an agent looking to sell the property?
How would you go about marketing the property?

It is vital to get good photographs and not get an agent to do them, otherwise you could end up gaining national press for all the wrong reasons: Daily Mail

We employ a professional photographer to take pictures and draw up a floorplan. We then write a description that consists of more than:
2 beds
2 baths
Maisonette….Yawn…
Or, and I'm not sure what is worse, nonsense like this:

'Slowly drink and savor the Two Double Bedrooms, an open plan Reception Room and Kitchen and get excited about the fantastically fruity roof top Terrace that adjoins a second upstairs Reception area.'

We elaborate on the layout of a property and include information on transport links and key spots nearby, be it the local gastro pub or nearest grocers. We like practical information but importantly we want to create a picture of what it would be like to live in the area.

We also employ a PR agency who are responsible for getting National press coverage on your property.
Sometimes we accidentally generate a buzz from just doing what we do….
Channel Four News...

What price would you market at and why?

The price is based on comparable property sales in the last few months in the area. That said, it's tricky at the moment as prices in London seem to be soaring almost weekly. You don't want to be so bullish that your property sits there but competitive enough to drive interest. It is always preferable to have more than one person interested in a property to drive offers and give confidence to buyers that they are not alone in liking somewhere. As I've blogged about before, no one likes sealed bids but at least you know you are buying a sought after property and therefore will always be able to sell it again.

Are you on the property portals?

Yes, all of them. Anyone looking for a property in this area, in this price range, will find it online.

What have you sold in the area, block?

Obviously depending on where it is the response is….Yes, typically we are finding that there is a huge demand for 2 bed apartments in this area due to location, proximity to the tube and say, area, plus it is a great Buy to Let or first home. I can see a couple, a young professional…etc.

What is your commission?

This information is reserved for clients, we do occasionally offer discounts but this is not always possible. We won't however do it for nothing or charge the buyers our fees. Fyfemcdade has worked hard to get to where it is today, ploughing money back into the business enabling it to open 3 offices within 5 years. We pride ourselves on our customer service and developing relationships with our clients, we don't waste their time or yours by forcing them to view a property that is clearly not right for them. If we did, clearly we haven't listened to their requirements and they won't trust us. It's a bit like the boy who cried wolf, if you continually mess up when you do have something relevant they won't make the effort to come out.

How long are you going to tie me in for?

We don't tie you into a month or in some cases 16 weeks, yes 16weeks! If you haven't sold by then I'd be seriously worried…N.B read the small print. All we ask for is some warning and a few days grace to follow up any existing leads.

Have you got existing buyers for this property on your books?

Yes, we cross market across our 3 offices, so covered by 3 sets of negotiators. We aren't precious about who sells a property just that we get a good buyer and the right price for the owner. Oh and we congratulate each other rather than mutter, muttley style behind our laptops.

How would you go about showing the apartment?

All depends on the circumstance and what suits you. If tenanted we try to minimise any disruption so will liaise with them and block viewings. As a general rule block viewings tend to be the way forward in this aggressive market. Why? It demonstrates the level of interest in the property to buyers and creates a buzz. It can be daunting though for first time buyers so I would recommend a second viewing slot where possible.

Who will be doing an open day?

If you want one of the managers or the person you have meet to do the viewing day, we are happy to do that. Often sellers met one person who they like and then discover they have a junior, slightly clueless negotiator showing the property. That said all our negotiators are highly skilled and not one of them would feel comfortable holding an open day without being fully briefed.

What happens if you go multi, what are the plus and minus points?

Honestly, not much I can say about going multi that I'd recommend. You will end up paying more commission, and your property will be duplicated on the portals making any buyer think you are desperate to sell. DON'T DO IT, unless you HAVE TO!

Tell me more about your agency, your ethos?

• We are people centric
• We don't wear suits
• We like brogues/bikes and dogs
• We know our areas
• We like property and people.
• We are here because 2 Scottish guys decided to create an agency which had a fresh approach to marketing and working within the industry. I think the Carlsberg ads have a lot to answer for….

Fundamentally do you like the person you are talking to, chances are if you do, buyers will. Yes, you don't have to like the person selling a property but the property itself, but you'd be surprised what a difference it makes. You generally receive more offers when buyers trust the agent and don't feel they are being bullied into bidding.

I have contacted a number of agents and need to decide when to sell and with who?

Truth be told, in this market, the majority of agents can sell your property. Personally I think it comes down to who you like, who's website you find easy to navigate and who has LISTENED to what you have said.


I look forward to your intelligent response'

Well…not sure if I'd go that far but I have responded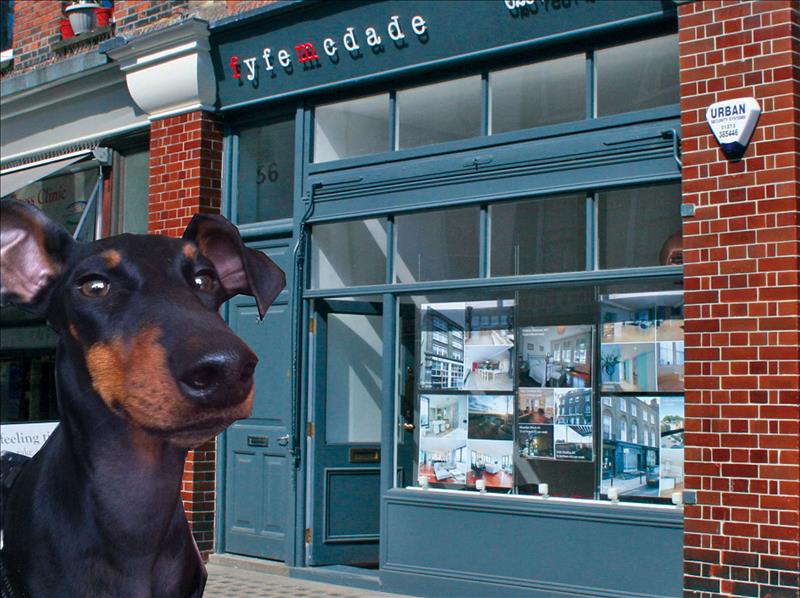 Last Updated: 29/08/2013 14:54:12   Tags: Kings Cross, Bloomsbury, Property
So the bank holiday is over, the first day back has been and gone and we are now fully entrenched in a deluge of emails, valuations and property descriptions. If you were to pass one of our offices, you would hear the constant tap tap of keyboards, the phones ringing and see the odd streak of light as one of our colleagues, probably our blond haired marathon runner, Danny, sprint out the front door.

Our little white fiats are buzzing around town, heels have been discarded in favour of flats and our nails are worn down to the quick. Amongst all of this, Jimmy coolly pads around HIS office checking that no biscuits are being eaten without his knowledge and that the floor has been suitably cleaned.

Part of his daily routine is to take a stroll around Bloomsbury to check that all of the properties we are marketing are being presented in the best possible light. Today I have been drafted in to accompany him and apparently gain a better understanding of how he operates. Nothing to do with the fact that everyone in Bloomsbury needed to eat of course….
Tirelessly he pounds the streets; he leads me past a 3 bed on Burton Street which he is particularly keen on, as it has a sunny terraced garden for lounging in. A wag to Leigh Street and Queen Alexandra Mansions, both good one beds ideally located for transport links via Kings Cross and perfect for the odd trip to Paris to meet French pals and deliberate over a ripe brie. Alternatively, if you need access into town why not walk… that, after all, is the beauty of living in Bloomsbury!

Of course if you are planning to pop on the Eurostar, Marcus Wareing's new restaurant in St Pancras; Gilbert and Scott is a must. Apparently the cocktails are good too, although Jimmy rarely drinks so can only bark on behalf of others. The tenants who have just taken our 2 bed apartment in St Pancras chambers won't have to worry about one cocktail too many though….. a simple lift ride sees them safely ensconced in their decadent apartment.

To clear a head or two, Jimmy recommends a wander up to Swinton Street, where we have another great 3 bed on the market and then up Lloyd Baker Street to check out the 2 bedroom cottage in Hardwicke Mews that we recently sold, and are now renting out for the new owner.

I however, am beginning to struggle in heels so suggest heading back, thankfully Jimmy agrees. As we pass the Cube, he is tempted to check out the communal gardens but thinks better of it and aims for the office on Marchmont Street. Just as I think I'm home safe, he careers off through St Georges Park in hot pursuit of a rogue Squirrel. Whilst trying to catch up with him and regulate my breathing, I suggest cutting through Brunswick Gardens, grudgingly he accepts, well he follows anyway, apparently this isn't a TOTALLY bad idea.

As we pass through, I comment on Patrick Hodgkinson's 60's design and mention the new apartment which overlooks the square that we are now managing. He nods, I believe, approvingly. As I lead him through the complex I suddenly stop, I'm surrounded by shops and restaurants, my weary feet are revived, my dislocated shoulder, from being dragged around town has vanished. Is that my credit card in my hand? Without realising it I am in a store; Jimmy rolls his eyes in despair.

Jimmy it is 8pm you know!



Show More Articles