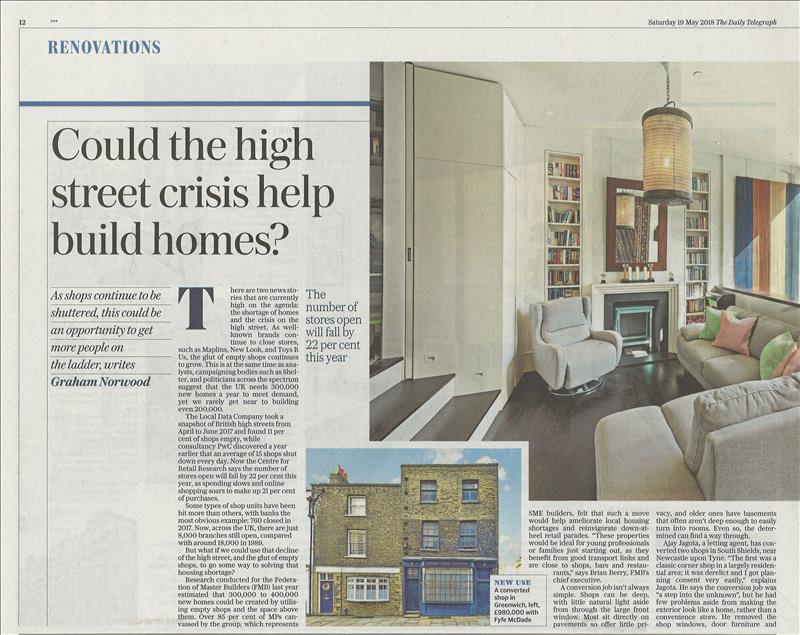 Published: 24/05/2018   Last Updated: 24/05/2018 13:48:28   Tags: Daily_Telegraph, Press_Coverage, Empty_Shops, Residential_Convertions
Daily Telegraph Press Coverage on a development site the Waterloo office is selling in Greenwich. Previously a shop with residential above on Nevada Street.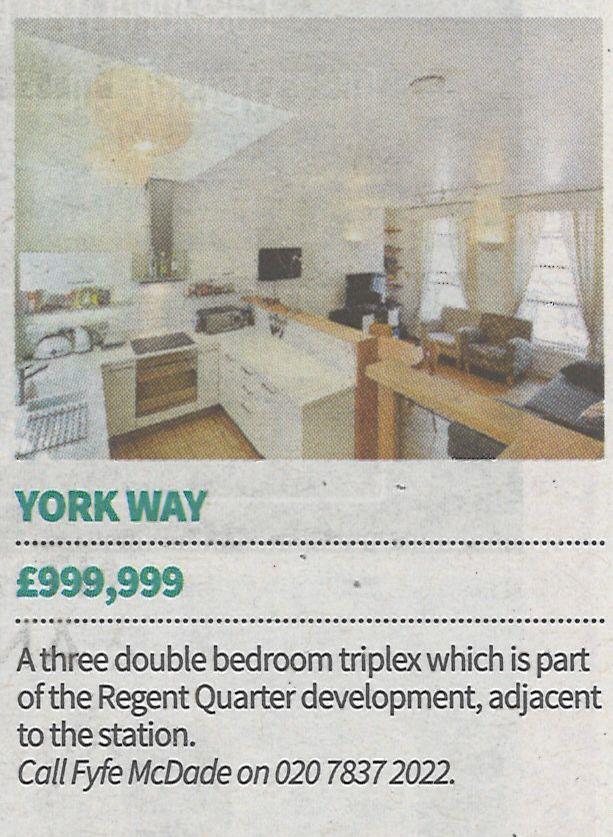 Published: 09/10/2017   Last Updated: 09/10/2017 15:19:38   Tags: City_Am, Press_Coverage, Kings_Cross, Three_Bedroom
City A.M coverage on York Way, a three bedroom property listed with our Fyfe Mcdade Bloomsbury branch.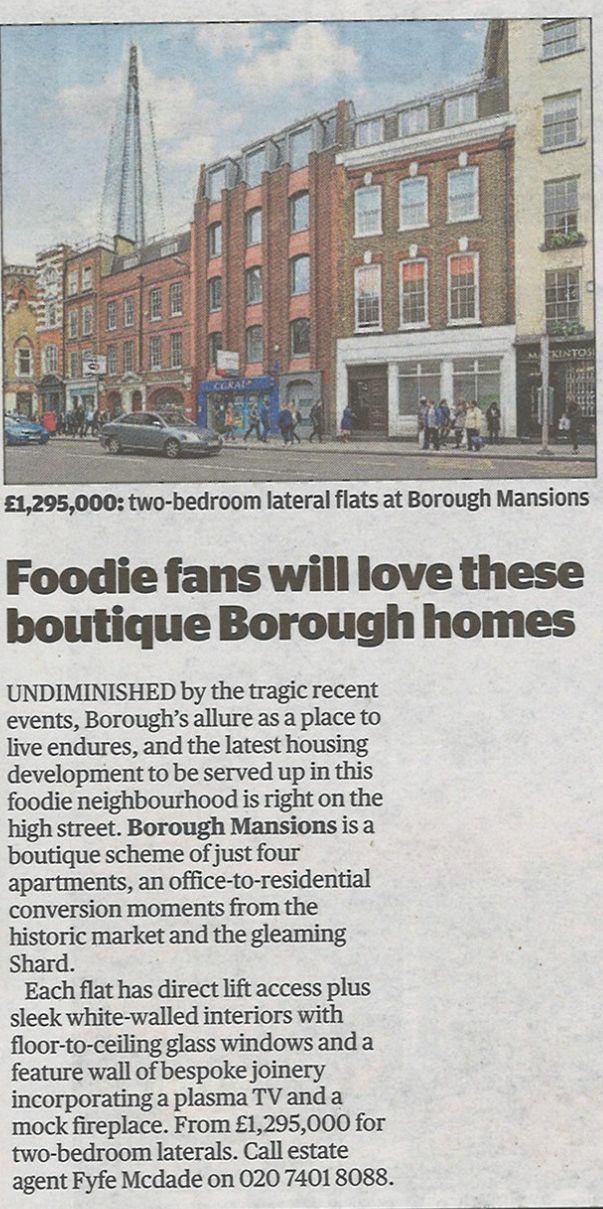 Published: 14/06/2017   Last Updated: 14/06/2017 16:17:09   Tags: Evening_Standard, Press_Coverage, Borough, London_Bridge, Development
Evening Standard press coverage on new development, Borough Mansions. Situated on Borough High Street the development consists of four luxury apartments and is marketed from Fyfe Mcdade's Waterloo office.