View articles published in: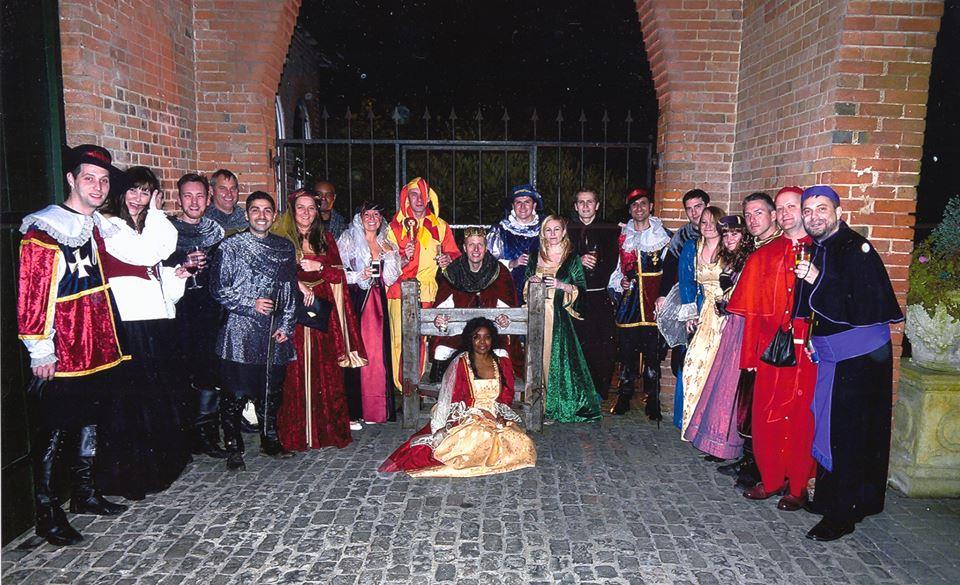 Published: 28/03/2017   Last Updated: 28/03/2017 13:26:27   Tags: Emphasis, Inventories, Checkin, Checkout, Tenancy, Inventory
One of the most interesting parts about working in property is getting to nose around other peoples' homes; whether it be to draw inspiration or at the other end of the spectrum, how not to live. We interviewed Charles Sampson, director of Emphasis Inventories to find out the nitty gritty of being an inventory clerk in the London Rental Market and to get some tips for landlords and tenants.

How many inventories do you carry out a month?

Approximately 600 a month, but we are always looking to do more.

Your inventory clerks are always very happy, you must instil a happy work culture?

We do try to make a great working environment. Things don't always go smoothly with bookings, so we are always available at the office to offer advice or help to any of our team. We are all involved in a profit share scheme, so all have a vested interest in making the company the best it can be.

What has been the nicest property your inventory clerks have conducted an inventory for?

We work all over London Surrey and Cambridge, there are obviously some very prestigious addresses in London, but my personal favourite was a 10 bedroom mansion house in Cobham which was built to a very high standard and was often rented out to feature in mainstream feature films.

Any obscure location requests for inventories?

We also do commercial inventories, so have done some interesting pubs, hotels, and shops, but we have also done an inventory on a house on an island in the middle of the Thames, accessed by boat.

Are there any celebrity properties you have performed inventories at?

I like to think that our reports are some of the best in the business and as a result we have attracted a lot of high end clients and celebrities. Not really one to name drop but we did a recent inventory on a 15 bedroom house in Hampstead for a young chart topping singer and his entourage.

From an inventory perspective, how would you recommend landlords dress their properties for tenancy?

I guess it depends on the market they are trying to attract; a high-end property would need a high-quality finish to attract the maximum yield, whereas this may not be cost effective for a property which might be suitable for multiple sharers.

What's your number one piece of advice for tenants to avoid hefty deductions off their security deposits?

Take care of the property!
Cleaning causes a lot of issues – I would always recommend the tenant uses a cleaning company recommended by the managing agent, this way if the cleaning is not suitable the tenant does not need to get involved – the agent can ask the cleaner to return to amend anything.

You make recommendations on wear and tear, how do you go about measuring this?

All our clerks are trained in-house by our training team and members of the AIIC (Association of Independent Inventory Clerks) we adhere to strict standards. We also have a department who constantly assess our clerk's quality and standards and keep everyone within regulations.

What areas of a property do you find wear and tear is generally located?

Usually in high traffic areas such as the entrance hall walls or the walk way area to the floor.

What was the funniest items one of your clerks can remember finding in a property?

I found an urn with someone's grandmother's ashes inside, it was in a kitchen unit. We took a ride through London on my moped back to the agency, so they could be reunited.

As inventory clerks, do you find yourself overanalysing your own property for damage?

I'd never cleaned my washing machine detergent drawer before doing this job!

How can you tell if a property is professionally cleaned or not?

This is one of the trickiest areas to this job as cleaning companies work to different standards and people often try to find a cheap deal online (you often get what you pay for) and even if you get a professional clean it is not always to a professional standard. We have been in business for over 9 years now and it takes experience to get this right.

What makes Emphasis inventories stand out from the rest of the competition?

We really care about what we do. All our clerks want to work for the best inventory company out there and put every effort into what they do, our office team work hard to make things run as smooth as they can, our typing team work hard to get the reports back to us in time and our proof readers do a great job in making sure everything is of the highest quality

What is the busiest time of year for you?

Our work almost triples during the summer months, we constantly analyse our figures to maximise capacity for our clients. In the summer months, we often do over 70 reports per day

In your experience, what pieces of furniture generally suffer the most damage during tenancy?

Hmm… I guess this would be the bed – I wonder why??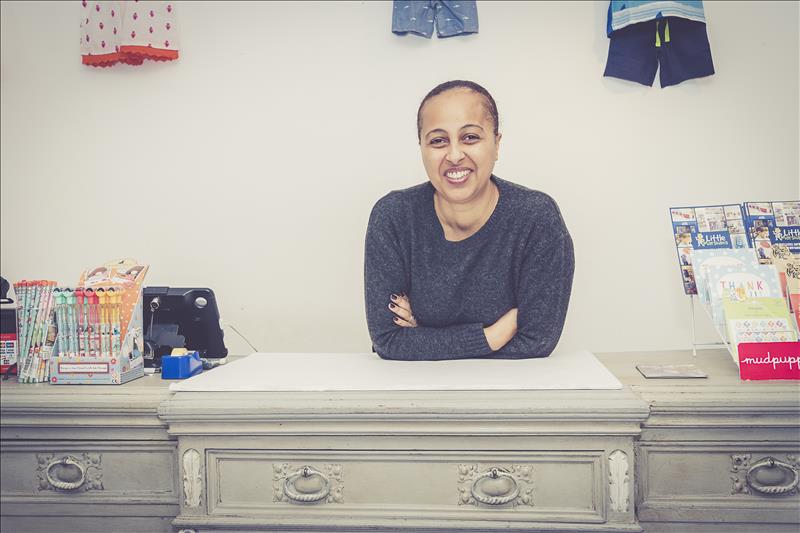 Published: 20/03/2017   Last Updated: 20/03/2017 11:11:25   Tags: Little Marshans, Lower Marsh, Waterloo, Childrens Shop, New Management
If you frequent Lower Marsh, you will probably have seen the quaint independent children's clothes and toy shop, Little Marshans and possibly heard on the grapevine, that the founder of the boutique recently came close to closing it down. To our delight, former employee at the shop Samantha has stepped up to the plate to rescue Little Marshans.
Now that you've taken over the business, do you have a master plan?
Now is just the beginning, so we will wait at least a couple of years, but we would like to expand and open a second store, if all goes well. We will start the online business as well, because these days I think it's very important. We already have a website, but it hasn't been used for selling. Because of Waterloo station and all the hotels around here; a lot of our customers don't even live in London, so they already ask us 'Are you online?'
Also, a lot of people from St. Thomas' have said they find it very difficult to find quality premature clothes, in independent British shops and end up buying online. So, if possible, we would like to start doing deliveries to St. Thomas' Evelina London Children's hospital.
I'd really like to utilise my basement, which is huge, by potentially offering baby yoga or expanding the shop down there, in the future.
How do you think things will change for you personally, now that you are self-employed?

It's a new challenge, I don't think it will be much different working for myself or for someone else. You should put all your strength and knowledge in either way. Most of the time I've worked in smaller shops, so the owner is never around. Usually it's us working in the shop and making the decisions for everything apart from our payment! Even ordering the clothes, I've always done that. Working in the small shops you have more responsibility; it's different to working in a big shop with lots of rules and procedures.
What did you use to do before taking over Little Marshans?
Previously, I worked with women's clothes; I started in H&M, the busiest one in London on Oxford Circus, it was crazy! After I moved to Fenwick on Bond Street, then Gucci. I've worked for many retailers, but never children's clothes. This was a welcome change as it's a lot more fun; the customers are so much more relaxed! I love choosing the stock for kids as it is always varied and colourful, providing a lot of joy to my clientele.
When you're buying stock for the shop what are your main considerations and criteria?
Our range is aimed at newborn-7 years old. We try not to go over because firstly the shop is not big enough and because from 7 years up, children really know what they want. It can be quite difficult even under 7, girls know what they want from an early age now. Luckily, they approve of what I stock it's just the parents having to negotiate with them what they can and can't have, which can be a problem.
What your most popular selling item?
Toys! We are buying the same brands we had before because they sell very well LE TOY VAN makes unique painted wooden toys such as dolls and pirate ships, then at the other end of the spectrum we have WOW bold plastic toys.
Are there any new items that you're introducing that you're excited about?
We have introduced one new brand so far called Kite. It's a very colourful clothing brand. I think it's nice for children and spring is coming, that's why I chose it. It's also a lower price point than Hatley or Mini A Ture, because Kite is British and the others are Canadian and Danish.
That's good, it's great to support other British brands.

Yes, especially now with Brexit, it's quite worrying. It will be expensive for retailers to buy from outside the EU. I will look consciously to find more brands that are British, but it's not easy, even with toys. There's an opportunity to try to develop something, but we will see!
What's your favourite thing about Lower Marsh?
I think it's the market stalls. They make Lower Marsh a destination point for lunchtimes, as you can get any type of food you like. They may not be the most beautiful thing to look on to, but it certainly does bring customers to the street.
How do you think the new business rates being introduced will affect the business?
I know they are going to increase them and as a new business it will affect us.
I think it's too much pressure for new businesses and in fact I think a lot of businesses will be forced to shut down, which is a real shame. I will just have to manage it as best I can, as and when. In the meantime, I am very excited about the shop and growing our customer base and presence on Lower Marsh.
Little Marshans 119-120 Lower Marsh, SE1 7AE
0207 803 0888 shop@littlemarshans.com
Instagram: @littlemarshans
Twitter: @littlemarshans
Facebook: @littlemarshans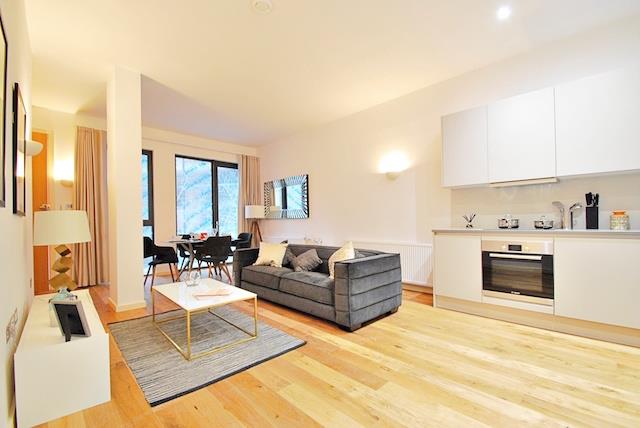 Published: 15/03/2017   Last Updated: 15/03/2017 16:21:30   Tags: Se1, Buyers, Sellers, Lambeth, Southwark, Property, Market
2016 was fraught with uncertainty and changes with the likes of Brexit, Theresa May becoming Prime Minister and the death of many an icon. The changes somewhat more relevant to the housing market such as Brexit and Stamp Duty adjustments, temporarily slowed the UK market right down. Property in London specifically slipped from the front runners to 3rd place in terms of fastest rising prices in the country that being said, the average house price in London still remains more than double the UK average of £219,000 at £489,000.

The slow down witnessed in central London is a direct result of the most significant change in the housing market in 2016 - a stamp duty surcharge on buy-to-let and second homes. Since April, anyone buying a home that is not their main residence has had to pay a 3% stamp duty surcharge. This, alongside a rise in normal stamp duty costs for £1m-plus homes since 2014, had a bigger impact on the market than the Brexit vote last June.

It was thought Brexit would send the market into a crashing downward spiral, but after immediately cooling, it recovered quickly. The lack of new homes being built and the difficulty to move at the top end of the market; means for Greater London the lack of supply will continue to prop up the market and despite all the other pressures on affordability, asking prices continue to increase (even if it is at a steadier pace).

Statistically speaking Southwark's Cathedrals ward by the South Bank, has been the best performing neighbourhood in London, with the number of sales up an incredible 114% year on year. Camberwell Green, also in Southwark, is performing strongly too, with the number of homes sold up 57% year on year. There has been a boom in new builds launching in the areas, but with a precedence set, these record prices can only trickle out into the surrounding areas.

The London property market is once again proving that despite what is thrown at it; it will bounce back and remain resilient. Stock might not be flying off the shelves as it once was, but we are seeing our well marketed, competitively priced properties sell. Our advice would be if considering selling soon; now is probably a better time than anticipated. London and the political climate are ever changing and things right now are relatively stable. Prices have reached new highs and waiting around for the UK to actually say goodbye to the European Union, could have a detrimental effect on prices.

Being competitively and realistically priced is key to selling as it's no longer a sellers' market. This is not all bad though, we have just come back to the normality of putting a property on the market and expecting offers. If priced correctly, in the first instance, negotiating to achieve asking price is still very much possible. Vendors also often forget that in most scenarios they are also buyers. When buying an onward purchase, there is always the opportunity to put offers forward that reflect what you have accepted; you may just get a better deal.

If buying for investment purposes; we recommend to think long term as currently it's not the market for quick gains made by flipping properties. Improvements across the capital are taking place such as Cross Rail and the Bakerloo line extension from Elephant & Castle to Lewisham. Properties in these areas will surge in price as the completion of these projects approach, so buying before the boom i.e. now! Is advised and rent will provide a steady income until such time.

Published: 06/03/2017   Last Updated: 06/03/2017 16:01:39   Tags: The, Gransden, Hackney, City-AM
City AM, coverage on our new development, The Gransden, situated just off London Fields. The Gransden will consist of 42 apartments, all with outside space and commercial space on the ground floor. Completion due 2018.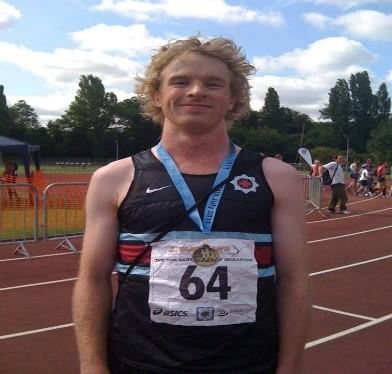 Published: 13/02/2017   Last Updated: 07/03/2017 09:13:04   Tags: Lunchtime_Run_Waterloo_Friday
Welcome to the Fyfe Mcdade, half hour, Friday lunchtime run club

Staying motivated is perhaps the most important facet of focusing at work. The best method of achieving this; exercise.

It's been proven!
A quick shot of lunchtime exercise can prevent an afternoon lethargic slump, useful when struggling come the end of the week.
After a run; your metabolism stays elevated for up to four hours, relieving stress, muscle tension & an increase in oxygen flow.

Danny, Fyfe Mcdade's Lettings Manager in our Waterloo office, is heading up a lunchtime run every Friday lunchtime commencing on:

12.30pm, Friday 24th February
Fyfe Mcdade, 29 Lower Marsh, SE1 7RG.

Danny began running at the age of 10 and has represented Blackheath and Bromley Harriers and more recently; Highgate Harriers. In 2014, he was listed in the top 100 amateur marathon runners and is now featured in the top 200 Pro South of England rankings. Previously he has run not only the London marathon but more recently the New York marathon.
He regularly trains at Hampstead Heath and will bring a wealth of knowledge and experience to those proficient in running as well as those who are just starting out.

So, if you are looking for tips, getting fit or an excuse to get out of the office & meet some new people. Please come and join Danny and the team. He'll be the one in running gear!

For further information please email: waterloo@fyfemcdade or call
0207 401 8088.

Show More Articles